Alarming
In case of moisture ingress the alarming is done via the central unit. Links into a smart-home system or remote access to the data and alarms is possible.
About the System
Die Optidry Smartphone App
Einfach zu bedienen
Durch die einfache App haben Sie einen  guten Überblick über die wichtigsten Funktionen.
Zonen und Gruppen
Aufgegliedert auf Zonen und Gruppen können Sie bei einem Schaden sofort feststellen an welcher Stelle ein Problem entstanden ist.
Diagramm & Statistik
Mit unseren modernen Tools haben Sie den besten Überblick.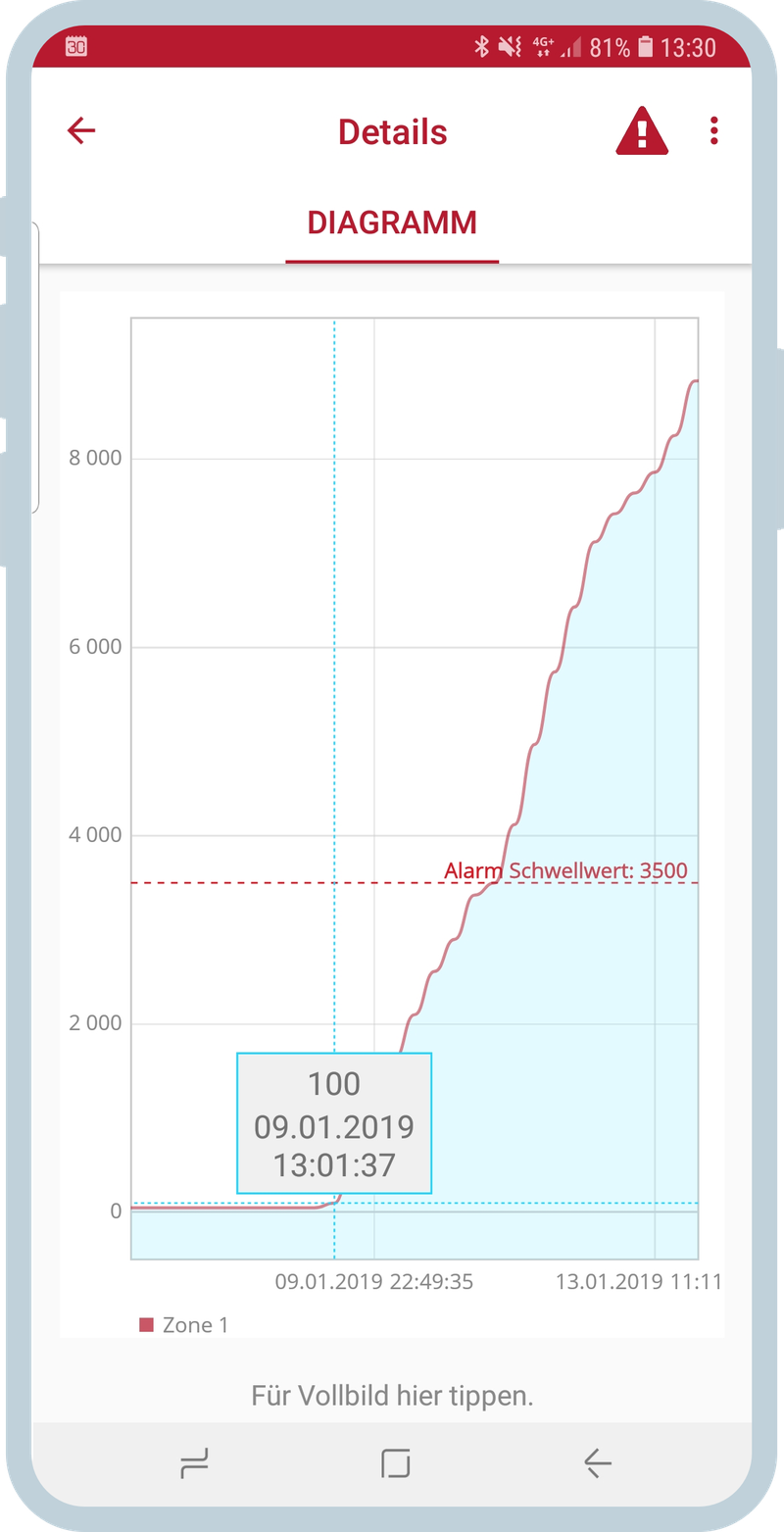 24/7 Überwachung
Die Zentrale überwacht permanent, die App visualisiert.
Datenaufzeichnung
Die Messdaten werden an der Zentrale und nach Abfrage am Smartphone aufgezeichnet. Damit Sie über die Historie genau nachvollziehen können, wie sich der Schaden entwickelt hat.